Video continues to be the key component of the modern telecom and broadband mix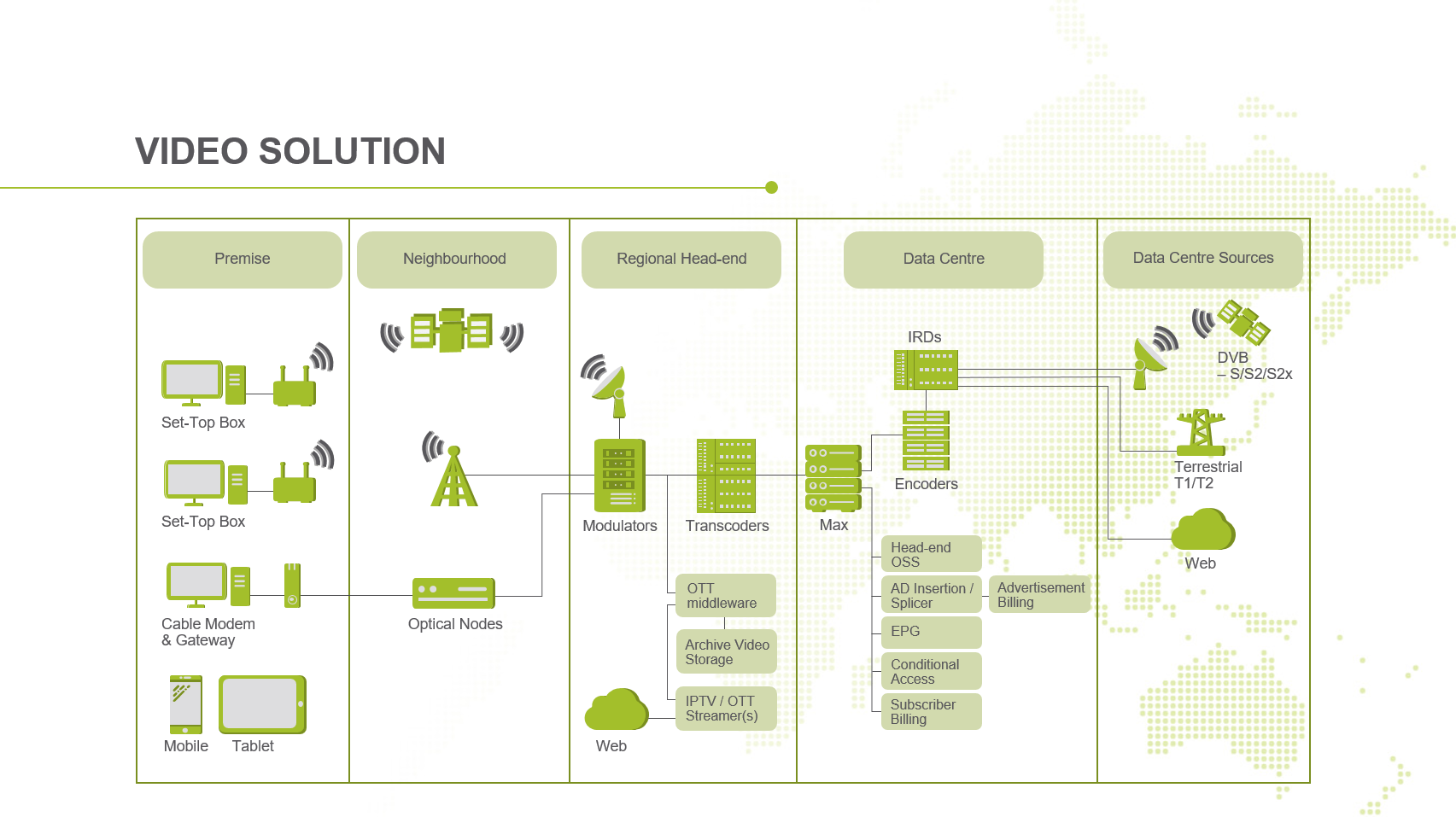 Video delivery remains a vital service component in telecom and broadband service packages. This technology continues to evolve quickly.
C-COR provides an end-to-end solution set for digital video over cable, satellite and over the top on IP networks. Starting from the acquiring the signals from satellite, terrestrial or IP sources, C-COR's solution set provides all subsequent processes of video management, grooming, security and delivery to the customer's screens.
In the era of 5G mobility, C-COR is your ally in efficiently delivering video over mobile networks.
Contact Us for Your Custom Network Solution Now
We respect your privacy and promise never to rent or share your details with anybody without your consent.