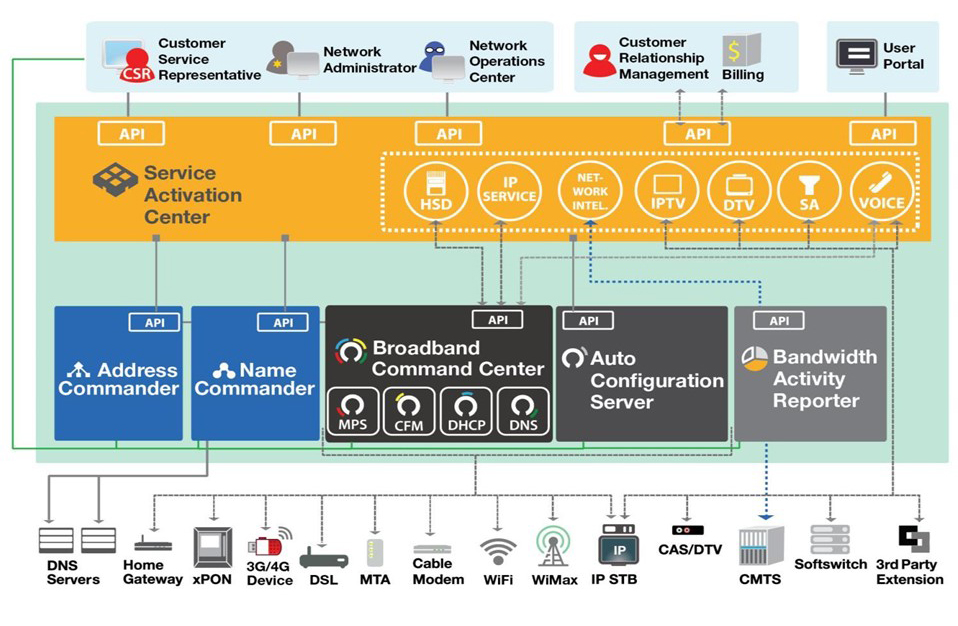 Incognito (Incognito Software Systems Inc) creates and supports end-to-end OSS, BSS, and enterprise architecture solutions.
Monetisation and Analytics Platform
Incognito Network Monetisation and Analytics Platform allows network service providers to accurately collect and meter subscriber usage, use policies to create new services and manage congestion, optimize network capacity investments, and analyse usage trends.
Network Monetisation and Analytics arms broadband service providers with the insights and controls needed to innovate service portfolios, optimize network capacity investments, and manage subscriber service delivery.
Find out how Incognito is transforming the digital home experience
80% of technical issues happen within the home network.
It's not surprising given the complexity of multiple devices and smart home appliances sharing the same home broadband, and more being added every day. This means more calls to customer care, unhappy customers, and more technical support needed from network operations and field engineering.
Incognito has developed tools to give customer care and marketing professionals a glimpse into how Incognito can transform the customer care and home user digital experiences.
For network operations and engineering, learn how the Incognito solution can be deployed into an existing network, and a get a perspective on the possible operational efficiencies.
Ask us how customers are using the Digital Home Experience solution in their networks to solve real world challenges in the competitive home broadband market.
By optimising provider performance capabilities, Incognito enables best-in-class service fulfillment and customer experience assurance.
More than 160 million subscribers are currently provisioned by product solutions from Incognito.
Broadband Command Center
Auto Configuration Server for TR-069
Bandwidth Activity Reporter
Service Activation Center
Address Commander
Name Commander
Incognito vCPE Solution
Operations Support Systems solution (by Active Broadband Networks)
Contact Us for Your Custom Broadband Solution Now
We respect your privacy and promise never to rent or share your details with anybody without your consent.