Engineering Tomorrows Networks
Welcome to C-COR Broadband
C-COR Broadband was established in 1993. Since that time we have aimed to grow through business excellence. Recently, we have reached new heights with an expanding distributor and sales resources force in throughout the Asia-Pacific region, new strategic partners and the very latest technologies.
Today, C-COR Broadband is the key supplier of products and services to all major Australian Telcos and MSOs (nbn™, Telstra, Optus, Foxtel, iiNet, TPG) as well as a growing contingent of high profile international clients throughout the Asia-Pacific region.
The C-COR Broadband brand name spearheads our organisation's entry into new geographic and market sectors.
Mutually beneficial partnerships are vital to our company's success. In other words, we don't see our customers as customers — we see them as clients.
And we see their success as OUR success.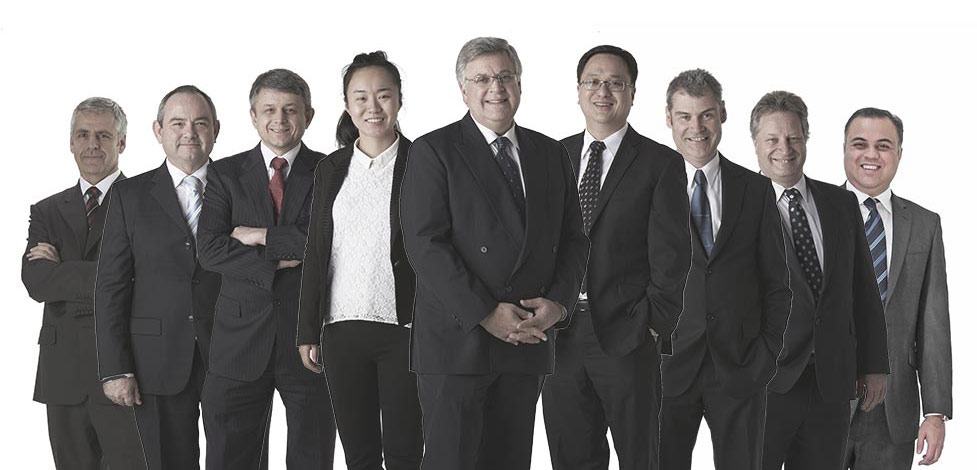 We value the people involved in our strategic partnerships. Which is why we invest in professional training and leadership skills for an expanding team of industry-leading managers and developers.
This approach benefits our customers by ensuring we deliver the very latest technical expertise.
We invest in all areas of our business, including our own repair centre in Australia, smart back office systems, supply chain and other infrastructure resources.
Welcome to C-COR Broadband
Value, innovation and comprehensive service to all customers
Performance beyond expectations
Better engineered solutions
Successful partnerships — together we achieve more
A strong focus on results
A strong and experienced management team
The highest standards of excellence in customer service and support
The provision of high quality broadband knowledge, experience and technologies that facilitate, enable and simplify on-demand, next generation broadband solutions.
To be recognised as a knowledgeable, experienced and well-resourced systems integrator servicing multi-networked operators throughout the Asia-Pacific region.
To provide responsive and timely customer service, innovative design and implement quality multi-product solutions.
C-COR Broadband's board, management and staff uphold the company's agreed values of:
Honesty & integrity
in all we do and say.
Transparency & accountability
in our governance, organisational and product and service dealings and documentation.
Quality
that goes beyond compliance, seeking the achievement of business excellence.
Professionalism
that underpins and builds our specialist skills, knowledge and experience.
Trust
between ourselves and our customers, suppliers, manufacturers and consultants.
Howard Rupert
account director
Howard is a highly capable, deeply experienced technical sales leader with a wealth of exposure to HFC Connectivity Equipment since 1989. Today he leads C-COR's CONNECTIONS product line which includes passive products such as coaxial cable, coaxial hard-line, cable connectors, optical cable, optical connectors, Taps and all other passive devices plus DOCSIS and RF test equipment.
Howard joined C-COR from Pacific Broadband Networks in 2014 where he was Sales Director for North America and Oceania sales. Previously, he served an extensive career with C-COR Inc. originally in USA and then in Hong Kong as an AsiaPac account leader.
He developed country plans and engaged manufacturing product line management for Connectivity Equipment requirements. Howard started in the DOCSIS Cable Networks industry in 1989. In this time, Howard has been part of an industry evolution from CableLabs DOCSIS 1.0 to the emerging DOCSIS 3.1 standard.
With over 25 years of international technical sales experience Howard has been engaged in optical cables, coaxial cables including experience in military product specifications and high current connectors.
Howard was awarded a Masters of Business Administration (University of Western Ontario) and a Bachelor of Science (Pennsylvania State University).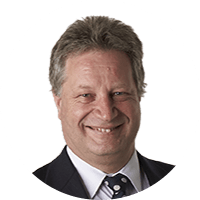 Volker Berchtenbreiter
GENERAL MANAGER – OPERATIONS
As General Manager,Volker is responsible for Engineering, Professional Services and day-to-day ef cient operations of the business including manufacturing, technical and engineering services, process management and professional services delivery. Recently, Volker was with Grass Valley USA, LLC where he held a technical leadership role as Regional Operations Manager AsiaPacific.
In 1993 he was a commercial and technical manager for the original Foxtel/Telstra CATV Rollout as part of Philips (Koninklijke Philips N.V.). In this role he led vendor management for over 100 OEM vendors supplying Connectivity Equipment, Active Equipment and installation materials for the Telstra HFC Cable Network infrastructure rollout.
Significantly, he established service platforms for post-rollout support of the Telstra HFC Cable Network. Volker also project managed the Telstra Digital Video Network rollout program. A highly capable executive with over 28-years professional experience in radio, telecommunications, broadband and television broadcast technologies.
Volker has extensive experience in system engineering, project management and delivery of professional services.
Volker was awarded a Graduate Diploma of Technology Management (Deakin University) and a Bachelor of Engineering – Electrical (Swinburne University of Technology).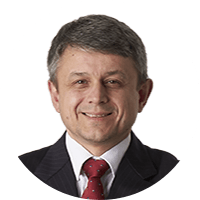 Adam Oleksy
ENGINEERING DIRECTOR AND CTO
Adam oversees C-COR's Engineering function for local product development, local products manufacturing, pre-deployment HFC systems performance characterisation services, Head-end equipment staging, HFC Cable Network deployment services, HFC professional services, and post-sale RMA process management.
He joined C-COR from Philips (Koninklijke Philips N.V.) as an original employee in 1994, where he acted in a range of engineering assignments for the Telstra HFC Cable Network.
He advised on projects to improve perform design of Telstra's HFC Cable Infrastructure which involved full design of HFC / CATV/ Digital Head-ends, Nodes and RF distribution Network including the performance of Connectivity Equipment; and, performed electromagnetic compatibility characterisation of HFC External Plant and Telstra's Internal Plant to determine levels of immunity and susceptibility of the Connectivity Equipment.
A highly accomplished engineering professional with unsurpassed expertise in DOCSIS HFC Cable Networks. He received his Masters degree in Electronics (Telecommunication) from Wrocław University of Technology, Poland and a Graduate Diploma in Business Management (Monash University). Adam has successfully completed Executive Programs for Growing Companies, and Managing Technology and Strategic Innovation (Stanford Graduate School of Business).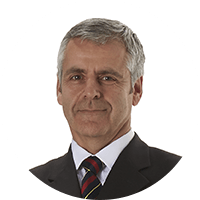 Mike Allard
Group sales manager
Mike is a seasoned career professional with over 35 years in the telecommunications industry. He leads C-COR's customer relationships in Australia and across Oceania with a keen focus on broadband and video enabling technologies. Mike joined C-COR in 2003. Previously, Mike held roles in international product management at Siemens.
Mike was awarded a Bachelor Degree in Engineering with a major in Electronics (Swinburne University of Technology in Melbourne).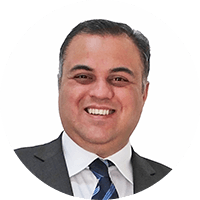 Osman Nasir
product manager
Osman is a technology enthusiast with a 15-year career of making technology solutions economical for mass adoption. He has designed, marketed and helped in implementing various broadband internet and TV solutions for metropolitan cities across South East Asia & South Asia markets. He is experienced with the technologies of HFC, FTTH, Digital TV, IPTV, Internet of Things (IoT), WAN and metro Wi-Fi and has a keen interest in cost optimisation of these solutions.
Osman joined C-COR in 2009. Previously, Osman held a business development role at Al-Futtaim. Osman was awarded a Degree in Engineering with a major in telecommunications from Pakistan and an MBA in International Business from Cardiff Business School, Cardiff University, Wales, UK.
Ying Ye
BUSINESS ANALYST
After graduation Ying joined C-COR in 2015. Ying brings a fresh approach to the use of smart technologies to improve operational performance and security for C-COR.
Importantly, Ying supports product management of the Connectivity Portfolio as it expands and shifts towards the introduction of 1.2GHz technologies that underpin the SCTE DOCSIS ® 3.1 roadmap.
Ying was awarded a Masters degree in Information Systems from University of Melbourne in 2014 and a Bachelor Degree in Management from Zhejiang University, China.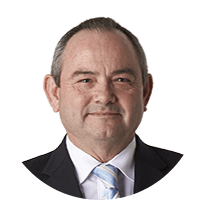 John Goddard
MANAGING DIRECTOR AND CHAIRMAN
John Goddard is a senior executive deeply experienced and highly regarded in the CableLabs DOCSIS HFC vendor eco-system around the world. He is a hands-on leader with strong capability and deep industry experience in HFC network infrastructure engineering, technical sales and customer support specialities.Over many years, often turbulent years for the Australian HFC industry in Australia, John has provided steady strategic guidance for the firm and supported ongoing investment in C-COR and advocacy to guide the industry to where it is today.
John holds a Bachelor of Education (University of Melbourne), Diploma of Engineering – Telecommunications (RAAF), Diploma of Technical Teaching (University of Melbourne), Diploma of Business Administration (Deakin); and is a member of the Institute of Company Directors and a Fellow of the Australian Institute of Management.
Keith Siu
cfo
Keith leads the corporate support services like Finance, HR and Supply Chain within the rm. He has extensive management and corporate finance experience having worked as Regional Finance for Philips (Hong Kong, Singapore, China).
Following Keith's arrival in Melbourne in 2001, he was appointed Financial Controller of Philips Broadband Division.
It was only a year later that Philips (Koninklijke Philips N.V.) divested itself of the local company because its business model in Australia did not fit with the rest of its world operations.
When C-COR Inc. bought the Australian business in 2002 Keith was instrumental in managing that transition.
Keith's provides extensive experience in corporate restructuring, merger and acquisition, funding and cashflow, and commercial establishment of business transactions.
Keith holds a Master of Accounting (University of Southern Queensland) and a Bachelor of Business (Monash University), is a registered member of CPA Australia.
C-COR Broadband has a proud history of being an integral part of the hybrid fibre coaxial (HFC) cable TV transmission equipment sales and distribution industry.
Established in 1993, C-COR Broadband was originally a subsidiary of Philips Electronics. In its early years, the company provided end-to-end broadband HFC cable TV equipment for the Telstra/Foxtel network.
We provided Telstra's High Capacity Radio Concentrator for regional and rural communities and built new carrier-grade infrastructure for emerging industry players.
C-COR Broadband subsequently strengthened its focus on HFC connections products and equipment via the wholesale electrical and data distribution channels while continuing its direct business to business relationships.
In 2017, we're focused clearly on the next generation of connective technology.
That means we're offering six key solutions:
Fibre to the X
Next generation cable architecture
Mobile (wireless) edge
Digital video headend technology
Passives
Industry-leading tech support
When operating in a competitive marketplace, you must innovate. C-COR Broadband works hard to find innovative ways to deliver exactly what our customers want.
The company's structure provides the flexibility to innovate and adopt emerging technologies as they become proven in the field. We also work with vendors who are global leaders.
C-COR Broadband's 2,000 square metre modern facility in Melbourne provides an extensive warehousing and handling capability. Within this conveniently located building is an established and accredited product repair centre that serves the entire Asia-Pacific region.
Further demonstrating its commitment to continuous improvement, C-COR Broadband has earned numerous quality certifications. The certifications are for C-COR Australian office only.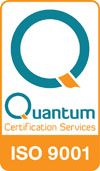 SO 9001:2008, which ensures a quality management focus across all the services delivered.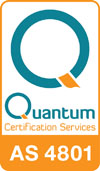 AS/NZ 4801:2001 (oHsAA 18001:1999), a valuable health and safety management system accreditation.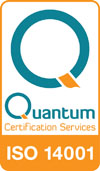 ISO 14001:2004, an internationally recognised environmental management system.
"C-COR's ability to assist in electronic/optical equipment selection, design and engineering support for HFC networks has placed them at the forefront in the Asia Pacific region. C-COR is highly regarded by myself and colleagues within the industry for their presence in Australia, allowing them to deliver excellent customer service and strong post sales support."

Field Operations Manager

Australian Telco