The most reliable solution for super-fast networks – connecting home or business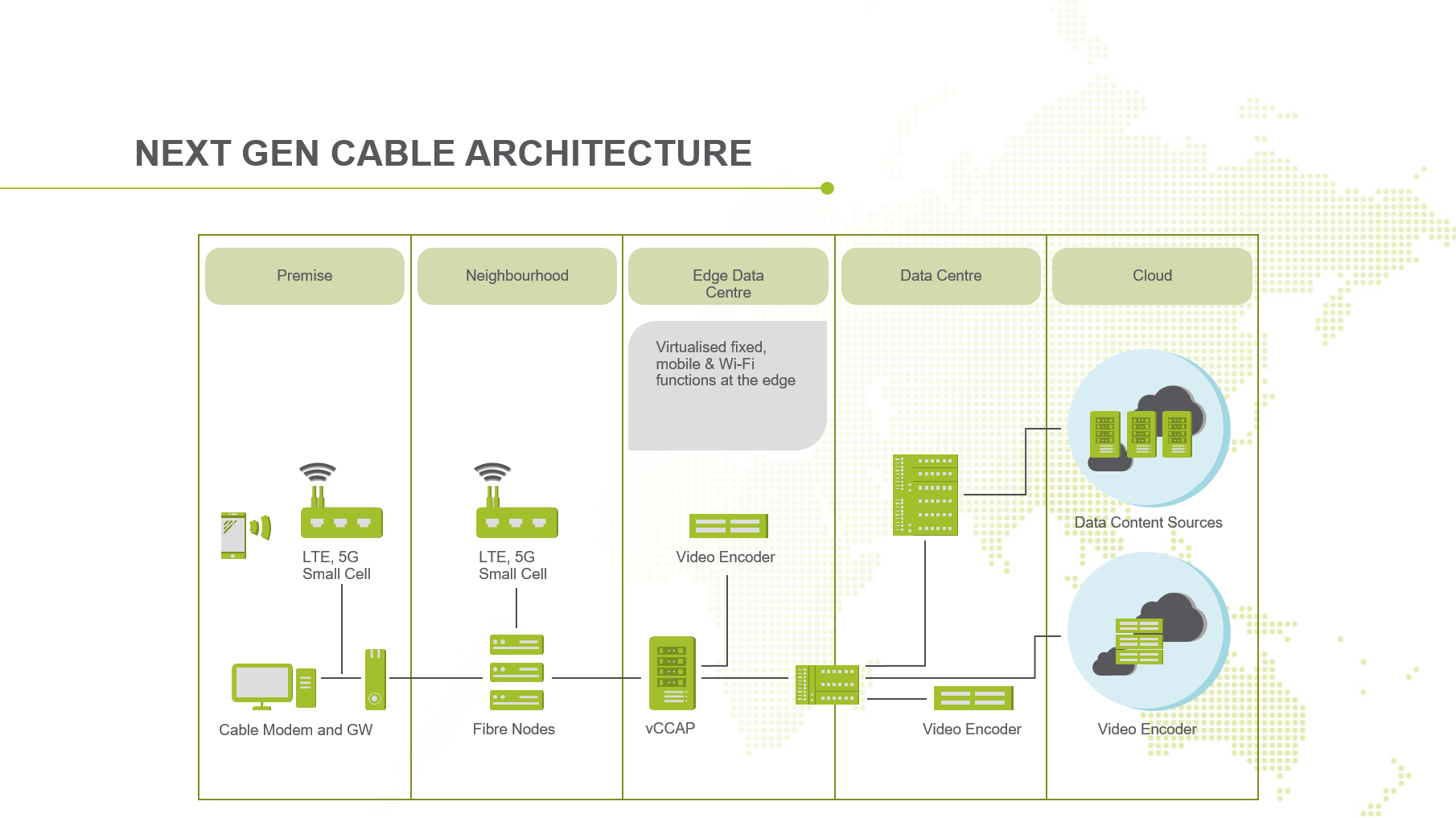 VR gaming? 8K movie streaming? 3D video uploading? Multi-party video calling? C-COR's Next Gen Cable solutions mean you can make all this happen simultaneously in your customers' homes.
Early 2018, CableLabs harmonised on a series of enhancements to improve the quality of video delivered – live or on demand – across the cable infrastructure with high dynamic range (HDR) signal. The roadmap has been agreed to start with HDR10 and a possible migration towards HLG.
We help you understand these video developments and guide you to ensure the continuous delivery of ultra-fast broadband services to the consumers' homes and offices.
Built on the Converged Cable Access Platform — and capable of delivering dedicated gigabit bandwidths to every single premises in your serving area — the C-COR solution set uses the latest Distributed Access Architecture.
C-COR offers Virtual CCAP (vCCAP) at the data centre, intelligent Remote PHY optical nodes and RF amplifiers on the street level and DOCSIS 3.1 cable modems as the consumer device.
Underscoring the rate of change and readiness for Network Function Virtualisation, CableLabs has introduced a set of scripts and a process called SNAPS; these are in an open source domain.
SNAPS allow an organisation to deploy a release of OpenStack on a set of compute, storage and network devices. OpenStack is projected to be
a popular platform for carriers and carriage service providers to run their NFV software.
Our vendors are chosen for their validation with tools to support service improvements. Proactive network maintenance (PNM) is now part of the DOCSIS specifications. It's important that your cable modems are validated for the delivery of PNM data reporting for better management of the network; quickly and cheaply.
Cable broadband networks are 4G and small cell ready platforms to deliver densification, economically. In the near-term, new technology developments are expected to make DOCSIS and 5G LTE networks compatible.
As our physical world becomes digital, cybersecurity is much more important. Reliability is a given, certainly in the cable networks that we design and build for operators. Because of the scale and frequency of cyber-attacks, we also build more secure networks.
Contact Us for Your Custom Network Solution Now
We respect your privacy and promise never to rent or share your details with anybody without your consent.