C-COR Environmental, Health & Safety (EHS) Policy
C-COR Broadband Australia Pty Ltd's overall business objective is to attain long-term and sustained profitability by developing, providing and marketing products and services that meet our customer requirements. We also recognize that Environment, Occupational Health and Safety are of paramount importance and fully accept its responsibilities as defined in the EHS Policy.
Taking compliance with EHS laws as minimum requirements, we will manage our operations to eliminate or minimize their impacts on the environment, health, safety and welfare of our employees, suppliers, contractors, visitors and members of the public. Our operational activities include assembly (rack and stack), service and warehousing of a broad range of broadband telecommunications equipment and software as well as other diverse range of supporting activities. These activities also include our offsite activities at the customer sites.
The certifications are for C-COR Australian office only.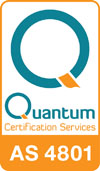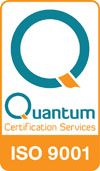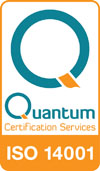 We are committed to achieve sound EHS performance by:
Complying with applicable EHS legislations and other relevant requirements.
Implementing the EHS systems in line with AS 4801 & ISO 14001 standards. This includes our customers' (e.g. Telstra) EHS requirements of their suppliers.
Identifying significant environmental aspects and safety hazards / risks which arise from our operational activities and eliminate or minimize their impacts or risks wherever reasonably practicable to do so.
Implementing the continual improvement programs to prevent, minimize or eliminate accidents and incidents, land and water pollution, and resource depletion by setting appropriate EHS objectives and targets and implementing the management programs or plans.
Communicating EHS concerns with all relevant external bodies and our employees (including contractors) and consulting our employees to improve EHS performance.
Providing safe workplaces for all employees and contractors, including adequate training and resources needed for their jobs.
Regularly assessing compliance with the EHS Policy through periodic monitoring, evaluating and reporting our EHS performance.